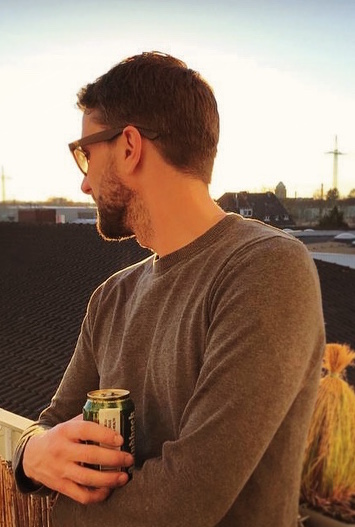 * 1979 in Schwäbisch Hall.
Based in Cologne
Right after school and civil service Thomas did several internships at various film and TV production companies.
2002 he started an apprenticeship as an audio-visual media designer in Stuttgart and two years later began studying montage and editing at the Filmakademie Baden-Württemberg.
During his studies he won the German film award for best short and the student Oscar for best foreign short with VON HUNDEN UND PFERDEN directed by Thomas Stuber with whom he would collaborate on two more films. The latest being HERBERT which won the German film award 2016.
His graduation film, THE DAY I WASNT BORN directed by Florian Cossen had also several nominations for the German Film Awards in 2011.
Since 2010 he has been working as a freelance editor for feature films and commercials.
Filmography (selected):
2019
TAGE DES LETZTEN SCHNEES
Director: Lars-Gunnar Lotz

2019
ALEXANDERPLATZ
Director: Burhan Qurbani

2018
POLIZEIRUF 110 – ROSTOCK
Director: Lars-Gunnar Lotz
2017
DIE VIERHÄNDIGE /
engl. FOUR HANDS
Director: Oliver Kienle
2017
ZWEI IM FALSCHEN FILM
Director: Laura Lackmann
2015
COCONUT HERO
Director: Florian Cossen
HERBERT /
engl. A HEAVY HEART
Director: Thomas Stuber
2013
KING PING – TIPPEN TAPPEN TÖDCHEN
Director: Claude Giffel
2011
VON HUNDEN UND PFERDEN /
engl. OF DOGS AND HORSES
Director: Thomas Stuber
2010
DAS LIED IN MIR /
engl. THE DAY I WASN`T BORN
Director: Florian Cossen
2008
TEENAGE ANGST
Director: Thomas Stuber
Directors:
Frieder Wittich, Florian Cossen, Thomas Stuber, Laura Lackmann, Oliver Kienle, Lars-Gunnar Lotz, Dennis Gansel, Micky Sülzer, Mario Zozin, Jan Gleie, Peter Thorwarth.